We are currently Booking
paint work for Winter 2016 and Spring 2016. Please email or call to discuss your custom painting needs.

To schedule an appointment please contact JoAnn Bortles
E-Mail to joann@crazyhorsepainting.com
Phone 704/843-3780
New Book!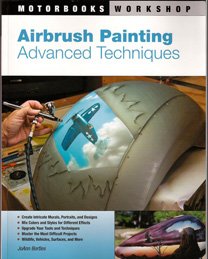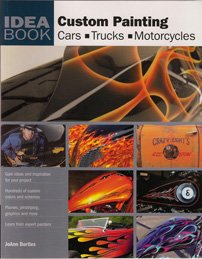 Crazy Horse Custom Paint is a leader in custom hot rod and motorcycle paint. Located in Waxhaw, NC, just south of Charlotte, NC. We have been producing show winning and road worthy paint jobs for 33 years. One of the most asked questions is, "How much will my paint cost?" Email or call and we'll work with you to come up with a great paint job that fits in your budget. We are currently booking paint work for Winter and Spring 2016. Thanks to our awesome customers for keeping us so busy! Please email or call for details. Click here to visit the Motorcycle Paint gallery. All work is guaranteed.

We are very proud to annouce that JoAnn has been chosen to be the 2016 Spokesperson for Hypertherm Plasma Cutting Systems. In addition to custom painting, JoAnn has a very extensive background in metal fabrication. She is very excited to showcase and educate people on these amazing and afforable products. Click here to find more about Hypertherm's products.

Crazy Horse paints all brands of motorcycles, Harley Davidson, Honda, Yamaha, Suzuki, Kawasaki, and any kind any custom built chopper.